Home of our 15,000 sq. ft. Research, Evaluation & Museum Center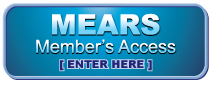 Memorabilia Evaluation and Research Services (MEARS) represents a first website of its kind within the sports memorabilia industry. We are an internet-based organization serving both individual collectors and select auction houses.
Our employees bring together a variety of skill sets, personal and professional experiences, and a strong commitment to excellence and customer service. We provide a wealth of reference information as well as the most current hobby news in the industry.