www.popconmilwaukee.com
A word about Pop Con Milwaukee…



Pop Con Milwaukee will combine quality dealers, affordable pricing, classic celebrity guests from the fields of sports, entertainment, comics, music, and TV/Movie. The stars will be present to personally meet with you have your photograph taken, and obtain autographs.
Harkening back to the "good ole days", Pop Con Milwaukee will be offering $10.00 weekend admission, free & paid autograph guests, free parking, and 8′ dealer tables starting at $25.00 for the weekend. The affordable table pricing is enticing collectors to empty their closets and bring rare and desirable items to the show. Attendees will have access to a wonderful range of collectibles from all fields.
There will be plenty of free programming. Stop by and Milwaukee's professional roller derby team, the "Brew City Bruisers". The roller girls will be signing autographs and posing for pictures on Saturday from 11:00 AM to 6:00 PM and Sunday 12:00 PM — 3:00 PM.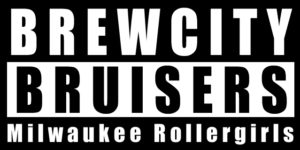 For wrestling fans, 10+ members of the MIAW wrestling league will be appearing both Saturday and Sunday to sign FREE autographs and pose for pictures. Jake "the Milkman" Milliman will be appearing also.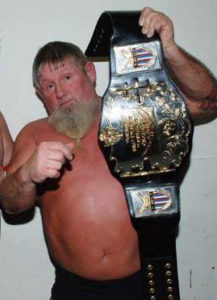 A local pinup photograph troop, "Heels for Combat Boots", will be appearing in vintage WW2 clothing and will be available for FREE photographs and autographs.
The R2D2 Builders club will be showcasing actual, movie accurate remote controlled robots.
Tickets



Advanced admission tickets ($10.00 for a weekend pass) are on sale now at the Pop Con Milwaukee website and are available for immediate purchase on location at Grave Yard Records and Movie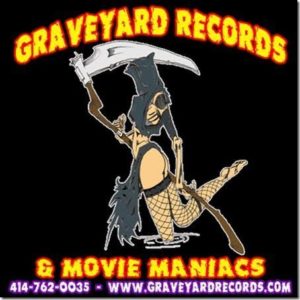 Maniacs located at 1013 Milwaukee Ave, South Milwaukee, WI 53172. VIP tickets will be announced shortly. Military personnel free with valid I.D.
Show Hours: For those that purchase advance tickets, on Saturday, November 5th, you will be able to redeem your ticket for your Pop Con entrance wristband between the hours of 8:00 AM to 10:00 AM. Once you have your wristband, you will be able to enter first when the doors open at 10:00 AM and this will allow you to avoid the anticipated long lines. General Admission tickets will go on sale at 11:00 AM.
SPECIAL NOTE: In honor of all the men and women that serve, Pop Con Milwaukee is donating 2,500 tickets to all active/retired Military, Police, and Fire personnel.
On Sunday, November 6th, 2017, we are offered free admission to all military, police, fire, and rescue personnel that show valid identification. Limited amounts of Sunday tickets are available, so please order in advance from the Pop Con Milwaukee website or stop by Grave Yard Records and Movie Maniacs or contact MEARS Online Auctions at troy@mearsonline.com. Proper identification required.
Autographs
There are over 25+ scheduled autograph guests, all costing $20.00 or less. The promoters in conjunction with the guests worked hard to keep pricing affordable and family friendly.
Big Bird: Big Bird, Carroll Spinney will be at Pop Con Milwaukee on both days!!
Debuting in 1969 Big Bird turned 46 year old this season and he is coming to Pop Con Milwaukee on Saturday, November 5th and Sunday November 6th. Carroll Spinney played the role of both Big Bird and Oscar the Grouch. He is the only actor to have ever worn the Big Bird suit on the show. Milwaukee fans will not have to go all the way to Sesame Street to meet this living icon.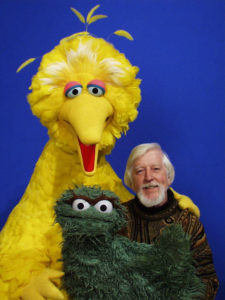 For those that want to meet Big Bird, prices are:
Autographs any items $20.00
Photo ops: $20.00
Combo: $30.00
Jim Steranko:  Comic legend Jim Steranko will be appearing to sign autographs, sell limited edition collectibles and prints, and speak with his fans about his 50+ years in the comic industry. The cost of an autograph from Jim Steranko is only $10.00 (sold separately), a real bargain due to his stature and accomplishments within the comic industry.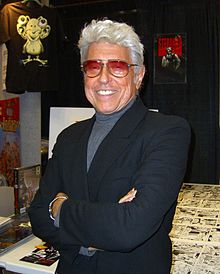 As an added bonus, VIP ticket holders will be able to join Jim Steranko and help him celebrate his 78th Birthday. A VIP package will soon be announced which will include an admission to the event, a limited edition poster personally created by Jim Steranko to honor the Inaugural Pop Con Milwaukee event, and a VIP pass which will allow for a very private question and answer and birthday celebration with Steranko. Birthday cake featuring a comic cover created by Jim Steranko will be served to VIP ticket holders.
Additional Autograph pricing includes:
Bobby Clark (the Gorn) Star Trek the Original Series
Autographs $20, free table photo with autograph purchase
Photo Op Only $20
John Schneider (Bo Duke)
Autographs $20, free table photo with autograph purchase
Photo Op Only $20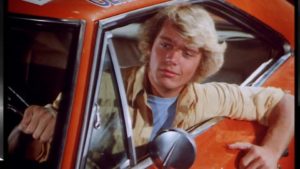 Greg The Hammer Valentine
Autographs $20
Photo Op $20
Honky Tonk Man
Autographs $20
Photo Op $20


Don Pedro Colley
Autographs $20
Photo Op $20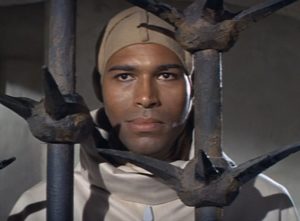 Melissa Cowan (Walking Dead Bicycle Girl Zombie)
Autographs $10, free table photo with autograph purchase
Photo Ops $10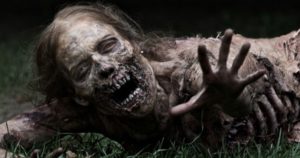 Betty Spinks (Author/Wife of Leon Spinks)
Signed Books $20
Beth Horn (Venom: American Gladiators)
Autographs $10, free table photo with autograph purchase
Photo Ops $10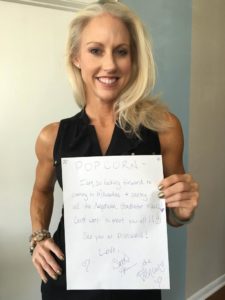 William Romeo (Mayhem: American Gladiators)
Autographs $10, free table photo with autograph purchase
Photo Ops $10
Alloy Ash (Tattoo Model, Fast & Loud)
Autographs $20, free table photo with autograph purchase
Photo Ops $20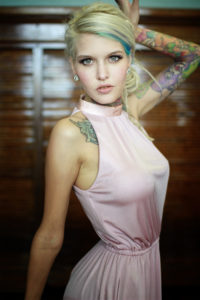 Muhammad Ali Jr.
Autographs $10, free table photo with autograph purchase
Free Photo Ops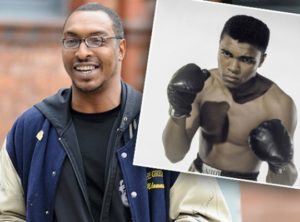 Rod Haase (First Flash)
Autograph $10, free table photo with autograph purchase
Free Photo Ops

Richard Hatch (1st Survivor Winner)
Autographs $10, free table photo with autograph purchase
Free Photo Ops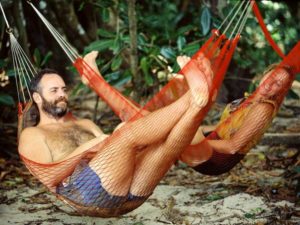 Felix Silla "Cousin It, Twiki (Buck Rogers), Child Ape (Planet of the Apes)"
Autographs $20.00 (free table photo with autograph purchase)
Photo Op Only $20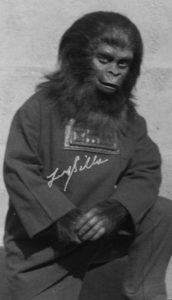 Dennis Biddle "Negro League Legend"
Autographs $10, free table photo with autograph purchase

James Beckum "Negro League Legend"
Autographs $10, free table photo with autograph purchase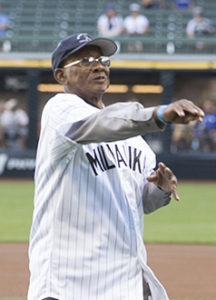 Sam Williams "Milwaukee Bucks Legend"
Autographs $10, free table photo with autograph purchase

Ari Lehman (1st Jason)
Autographs $20, free table photo with autograph purchase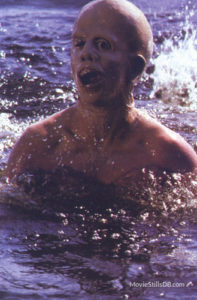 JSA will be onsite to authenticate your signatures.

Dealers
It is the promoter's goal to "celebrate" the dealers, and to support them as stars of the convention. Several dealers have already booked for the event, and if you go to the exhibitor's link on our homepage, you will see the graphics which have been created to promote each dealer's appearance at the show. The sooner you book as a dealer, the longer you will be able to promote your appearance at the show. With low table fees and a big advertising budget, it is our goal to create an environment which will be profitable for those in attendance.
Dealers in Attendance Include:
– Ball Park Heroes
– Twisted Ponies
– Julia Loves Cats
– Matt & Henry's Sports Cards
– Mobile Stress Relief Unit
– PJ Sports Cards
– Universal Collectibles
– Heels For Combat Boots
– Midwest Vintage Cards
– John Hauser Comic Books and Pulp Magazines
– JD Comics & Collectibles
– Zombie Squad 053
– Raehr's Sportscards
-Richard Kahn (High Grade Cards)
-Dave Bednarz (Sports, Toys, Advertising)
-Sailor Cherie (Pin Up Girl)
-Captain Nemo (Vintage Toys & Action Figures)
-Greenfield Gallery (Classic Toys & Diecast)
– JSA Autograph Authentication
-Cory Glaberson (Vintage Movie Posters)
-Star Dust Records (Vintage Music Memorabilia)
-Goth Craeft (Coffin Trinkets & Boxes)
-Tim & Ryan Worden (Breweriana & Sports)
-Tim Mirocha (Hockey Maniac)
-Craig Luther of Military Connection
-Graveyard Records & Movie Maniacs
-R2-D2 Builders Club
-Baehr's Sportscards
-80's Toy Box
-Eliza Stockfish
-Cackling Crones
-Intuitive Readings
-Movie Memories
-Dawn's Dark Treasures
-Betty Spinks (Author)
-Antique Paper Shop
-Alice Wilson (Human Statue)
-Mil Raw Kee Att.
-Black Lagoon Collectibles
-Chaos Fox Costuming
-Martina's Handmade Gifts
-Daddyo's
-Simian Productions
-MG Collectibles
-Paul's Plastic People
-Stinky Goblin Emporium
-The Toy Dimenions
-Decker Collectables
-Judge Hydrogen
-Douglas Klauba Artworks
-Pat Quinn
-Secret Vault
-Scott Liedtke
-Sterling Sports
-Scot Strejcek
-Toy Man
-Best of Yesterday
-TK Enterprises
-Dave's Treasured Sports
-Damon Bowie Art
-All American Sports
-Atozrock
-Kappa Kon
-MJ Collectibles
-Old Realm Clothing
-Remind Magazine
-David Kania
-Bloody Brit Productions
– US Cellular
Comic Artists/Dealers include:
– Jeff Balke
– Philo Barnhart
– Charles Moissant
– Fenix Flame Comics
– John Hauser
– JD Comics & Collectibles
-Green Bay Comics
-DJ's Collectibles & More
-Insane Comics
-Dynamic Sketch
-Studio Moonfall, LLC
-Radames Malave Jr.
-Star Cross Studios
-ComicVerse
-Fox Den Comics
-Back Wood Press
-Cherry Pub Pie
-K-Bam Graphics
-Mark Leuck
-Alan Botka
-Bergeron Collectibles
-Captain Jacks Comics
-Bacon Moose Comics
-Arcade Entertainment
-Chicagoland Entertainment
-Cody Films
-Powers Comics
-Sacco Collectibles
-Spiral King Comics
-Kowabunga Comics
Future Show (2017)
Godzilla suit actors: Haruo Najakima, Kenpachiro Satsuma, Mizuho Yoshida, Sutoma Kitagawa, Sam Jones (Flash Gordon), Reb Brown (Captain America), Jackson Bostwick, (Shazam), Allen Bellman (Timely/Marvel Artist), Arvell Jones (Marvel Artist), Keith Pollard (Marvel Artist), Ron Wilson (Marvel Artist), John Wesley Shipp (The Flash), Lou Ferrigno (Hulk), Pete Rose, Cast Members from The Sons of Anarchy, and many more.
Pop Con Milwaukee will be held November 5th & 6th, 2016 at the Crowne Plaza Hotel & Convention Center, 6401 South 13th Street, Milwaukee, WI 53221, located moments from the Mitchell International Airport. Plenty of FREE parking.
For those interested in obtaining a guest table/booth, please contact show promoter at www.popconmilwaukee.com