MEARS Online Auctions
Aggressive bidders continued to support our satisfied consignors as record prices were set in the MEARS May auction. Recently consigned from the UCLA team assistant, a 1966-1967 Lew Alcindor UCLA jersey sold for an industry record of $104,281, surpassing the previous mark of $95,600 for his 1969 Milwaukee Bucks rookie jersey.
To the delight of an Ohio consignor, a run of baseball, football, and basketball card sets from 1963 to present brought $77,989. A partial 1953 Topps grouping sold for $5,948. MEARS Auctions wants your mid-grade sports & non-sports single cards and complete sets. Another industry record was set by MEARS Auction with a 1968 Willie Mays San Francisco Giants Home Game Worn Jersey selling for $85,846, the most ever paid for a San Francisco era shirt.
Tickets and programs had a strong showing with a local consignor realizing $14,622 for his collection of Chicago Bulls/Michael Jordan tickets and programs. The 1951 St. Louis Browns Eddie Gaedel appearance program sold for $2,339.
MEARS Auctions is aggressively seeking consignments for our June 23rd, 2017 Auction. Already in house is a collection of mid-grade 500 HR / 3,000 Hit game used bats, 150 common and semi star bats, 100+ lots of game worn jerseys, Americana including the Ben Barkin Circus Parade Collection and much more.
Special Announcement: For our July 28th, 2017, MEARS Auctions will be featuring one of the country's most important collection of Boxing Memorabilia. The collection encompasses fighters from all weight divisions spanning from the Bear Knuckle area to the modern age. Fight posters, full tickets, pinback buttons, autographs, and memorabilia from three centuries of World Champions comprise this collection. We are accepting Boxing Only consignments for July.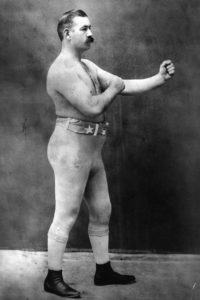 We are in need of collections, accumulations, storage units, single items, and high-end collectibles for our next auction. With the 15,000-square foot MEARS Auction Center, we can successfully process collections of all sizes. MEARS Auctions will work with you to provide a professional auction experience.
Record Prices Realized At MEARS Auctions
1879 Presidential Autograph book $213,819
1925 Ty Cobb Lake Oscawana Game Used Bat (MEARS A9) SOLD FOR $113,304
1965 Hank Aaron Milwaukee Braves Game Worn Jersey (MEARS A10) SOLD FOR $104,765
1998 Michael Jordan Chicago Bulls Game Worn Finals Jersey SOLD FOR $104, 284
1966-1967 Lew Alcindor UCLA Game Worn Home Jersey (MEARS A10)  SOLD FOR $104,281
1968 Willie Mays San Francisco Giants Signed Game Worn Home Jersey (MEARS A9.5)  Sold For $85,846
1946-48 Tony Canadeo Green Bay Packers Game Worn Home Jersey (MEARS A10)  SOLD FOR $44,418
1960-61 Green Bay Packers Promotional Nodder $30,337
1976 Tom Seaver New York Mets Jersey (MEARS A9.5)  SOLD FOR $25,428
1974-1975 Nolan Ryan California Angels Game Autographed Worn Home Jersey (MEARS A9.5)  SOLD FOR $22,226
1984 (October 26) Michael Jordan's First Game Chicago Bulls Washington Bullets Chicago Stadium Ticket Stub   SOLD FOR $2,720
1951 (August 19th) Eddie Gaedel St. Louis Browns Official Onsite Program "Highest Graded Example"     SOLD FOR $2,623
Some of the benefits provided by MEARS Auctions include:
Provide Cash Advances for your collection
30 day consignor payout
Free Authentication and Grading for select game worn jerseys and game used bats
Detailed & Historic write-ups, specializing in game worn / used items
Consistent Auction Schedule, 12 monthly auctions that keep collectors interested in MEARS Auctions
World Wide Marketing to bring maximum exposure to your items
Access to the strongest buyers and collectors in the World!

Our auctions specialize in collections of all categories, sizes, and price ranges. One item or an entire collection, MEARS wants your collection. We are aggressively searching for items in the following categories:
Pop Culture, TV & Movie, Comic, Horror/Monster,
Americana, Presidential, Historical, Space, Western, Political, Military
Sports, Football, Basketball, Boxing, Baseball, Vintage Wrestling, Motorcycle Racing
 
We are currently seeking single items & collection of:
Game Worn Jerseys
Game Used Bats
Autographs – All major sports, fields, & subjects. Single items or complete collections
Pennants
Programs / Scorecards
Muhammad Ali / Cassius Clay
Pinback Buttons
All memorabilia
Vintage cards-Baseball, Football, Basketball, wax, sets, singles, etc.
Full Tickets, Stubs
Game Worn Player Caps- all teams & styles
Vintage Football, Baseball, and Basketball Equipment
PSA & SGC Graded Cards
Ungraded Cards, Sets, Regional Issues, Etc.
Babe Ruth Items
Mickey Mantle Items
Lou Gehrig Items
Ty Cobb Items
Pre-1980 baseball jackets, sweaters, and coats
Green Bay Packers Items
Chicago Cubs Memorabilia

For a free appraisal and consultation, please contact Troy R. Kinunen at (414) 828 9990 or email troy@mearsonline.com.